Deodorant Paste - 70g MELLOW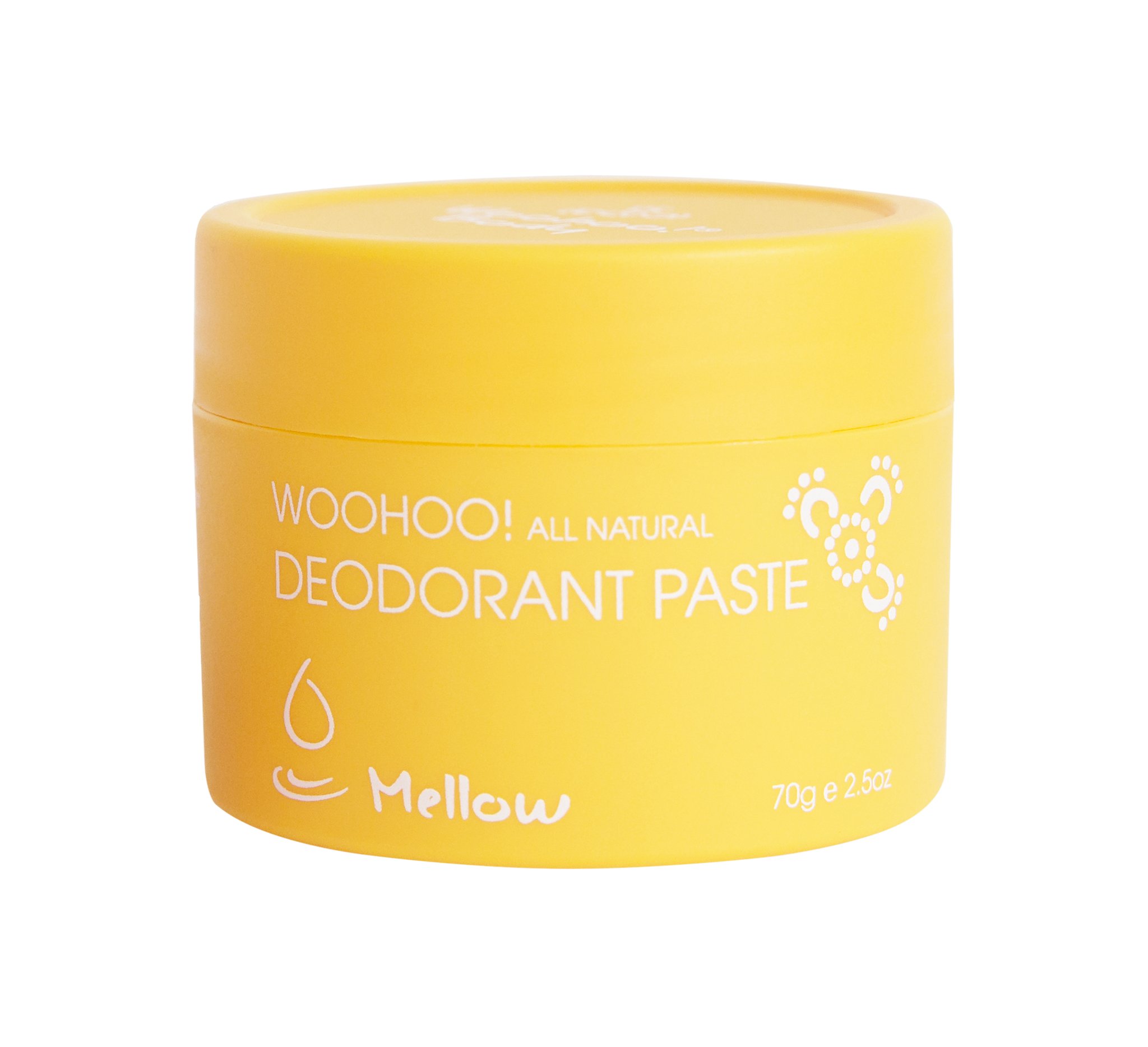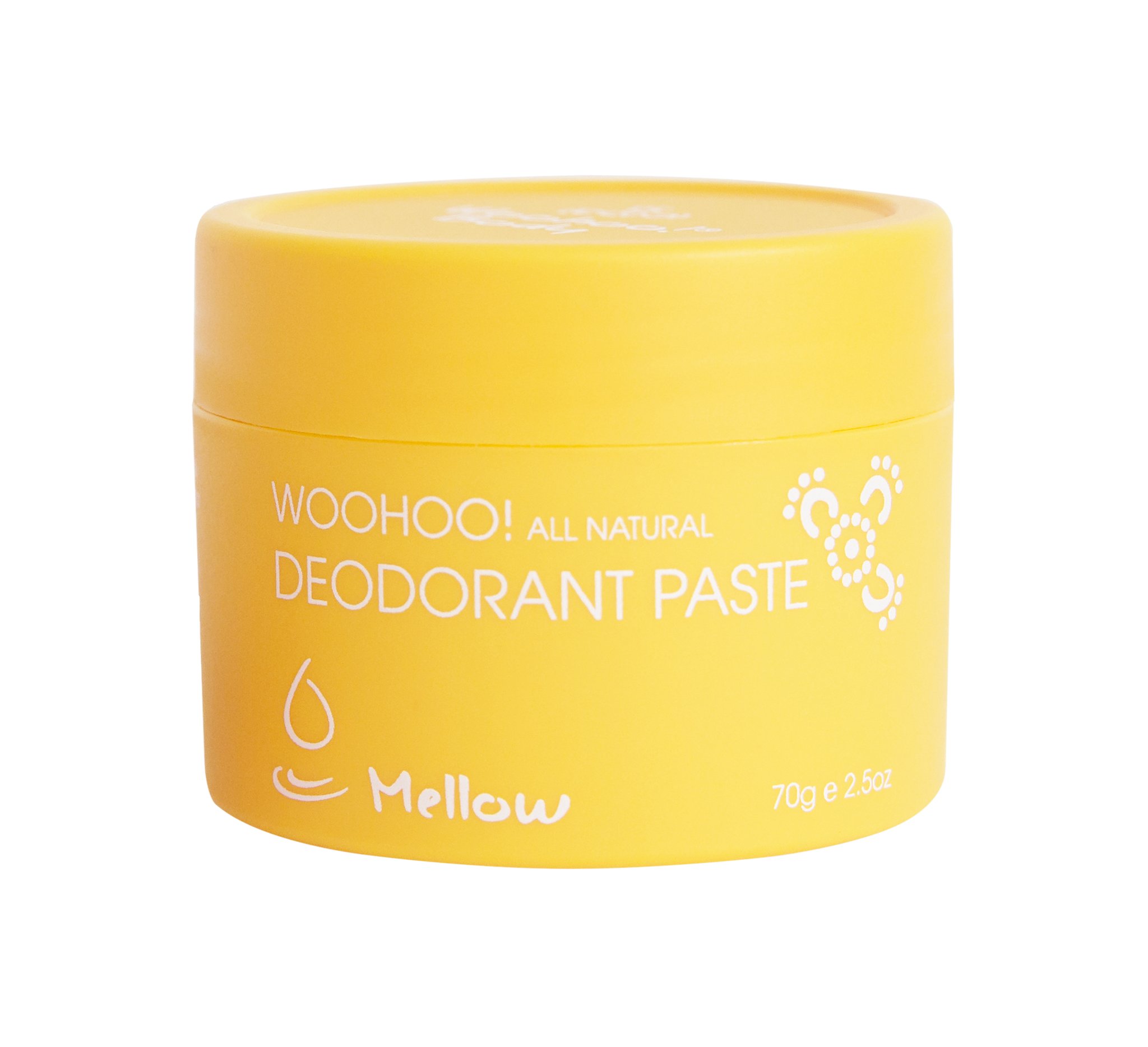 Deodorant Paste - 70g MELLOW
Mellow - for sensitive skin. No odour.
WooHoo deodorant paste is 100% naturally sourced. It works by neutralising odour, and keeps you dryer by absorbing moisture, but it doesn't block your pores with aluminium like other deodorants.
Ingredients:
Activated Charcoal PowderButyrospermum Parkii (Shea butter)Capryloyl GlycerinCocos Nucifera (Coconut Oil)Euphorbia Cerifera Cera (Candelilla Wax)Kaolin ClayMagnesium HydroxideManihot Esculenta (Tapioca starch)Olea Europaea extract (Olive leaf)Tocopherol (Vitamin E)Triethyl CitrateZinc Oxide (non-nano)
This deodorant works all day, even for sensitive skin.
This paste is Mellow - unscented and bicarb free so it's soft and gentle on your skin. But don't let that fool you. Mellow is one tough crocodile on B.O.
Vegan

100% natural

Cruelty free, not tested on animals

Aluminium free

Paraben free

Toxin free

Sodium bicarbonate free and essential oil free

Pregnancy and breastfeeding friendly
Dosage & warnings
With clean, dry hands use the tip of your index finger or the spatula provided, collect a pea sized amount (0.36 g) of deodorant and warm it in your fingertips. Rub it under your arm until it disappears (just like you would a moisturiser).